AF15*25 hard ferrite magnetic rotor
You are here:Products / Magnetic Assembly/ Magnetic Rotor
Detailed Product Description:
Product Name: AF18.2*35mm hard ferrite magnetic rotor
Product Part NO.: AF18.2*35
Product Type: Magnetic Rotor
Specifications:
Material: Sintered Ferrite magnets (hard ferrite)
Magnet Shape: Ring
Magnet Size :OD18.2mm, T35mm
Magnetization: diametrical 2 poles
Surface Magnetic field : ≥1450Gauss
Residual Magnetic Flux Density (Br): 3600-3900Gs
Coercivity Force (Hcb): 3100-3400 Oe
Intrinsic Coercivity Force (Hcj): 3300-3800 Oe
Energy Density (BH)max: 27-30 j/m3
This specification defines the dimensional and magnetic properties of ring magnet is used for motor pump applications .
Origin: Shenzhen, China
Original Manufacturer: Super Magnet Co.,Ltd
Applications: Motors,Couplings,Sensors,Holding systems,Loudspeakers, pump and much more.
Products Image :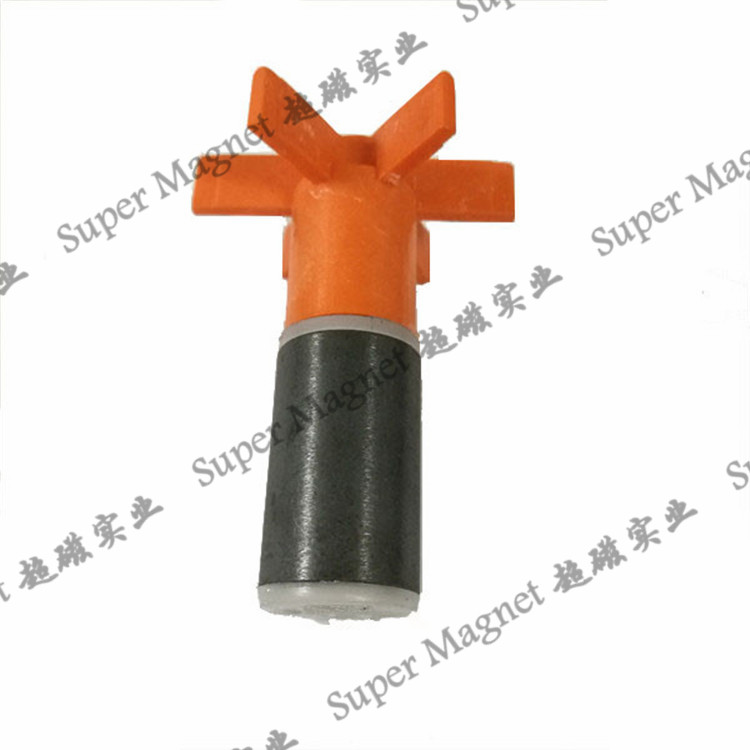 Relative Products:

» AF10.5*16mm hard ferrite magnetic rotor
» AF18.2*35mm hard ferrite magnetic rotor diametrical magnetization