Featured Products
Contact Us
Super Magnet Co.,Ltd.
Address: Qianjiang Art Center 22-10,Bulan Rd 58,Nanwan Street,Longgang District,Shenzhen,Guangdong Province, China
Phone +86 755-89898097
Mobile +86 18811885765 / 18926565595
Fax +86 755 89898097
Email sales@spmagnet.com
Skype Chernice.li
Magnet with Metal/Plastics Assy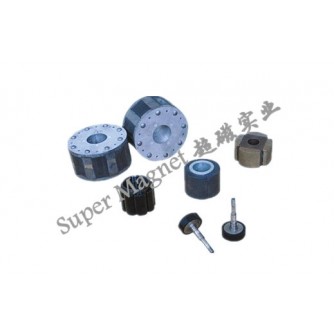 Super Magnet Co.,Ltd have rich experience for Magnet with plastics assembly , such as overmould , glue adhesive and mechanical fixing .
*We own 50 injection machines for magnet and plastic parts
*We have a powerful technical team to design and produce mould
*The wide plastic material types PA66, PA12, PC, PE, PP, ABS and others are avaible .
The injection magnet and plastic department has become the very competitive injection magnet manufacturer in China.
These serial magnet with plastic assembly is widely use in magnetic switch , speed sensor , magnetic rotor , magnetic hook and so on .
Typical Products