AN235*31.8mm halbatch Neodymium magnets
You are here:Products / Magnetic Assembly/ Magnetic Rotor
Detailed Product Description:
Product Name: AN235*31.8mm halbatch Neodymium magnets
Product Part No.: AN235*31.8mm-halbatch magnets
Specifications:
Material: Sintered NdFeB magnet and metal plate
Magnet Size: R88.9xR41.27 *7.5°*25.4mm (*48PCS segments)
Metal Size: D235*6.35mm
Magnetization: halbatch array
A Halbach array is a special arrangement of permanent magnets that augments the magnetic field on one side of the array while cancelling the field to near zero on the other side.[1] This is achieved by having a spatially rotating pattern of magnetisation.
The field is twice as large on the side on which the flux is confined in the idealized case and no stray field is produced in such halbach array way.
Origin: Shenzhen, China
Original Manufacturer: Super Magnet Co.,Ltd
Applications: DC Motors, Speed & Spindle &EPS motor, Couplings ,wind generator,Engine , pump , magnetic gear and much more.
Products Image :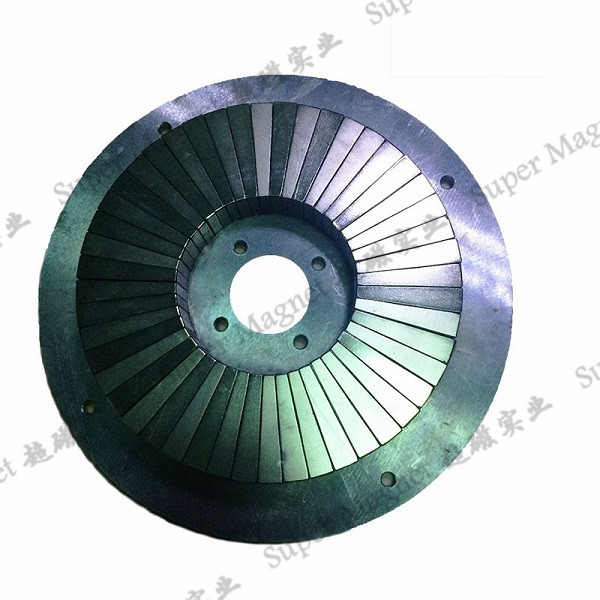 Relative Products: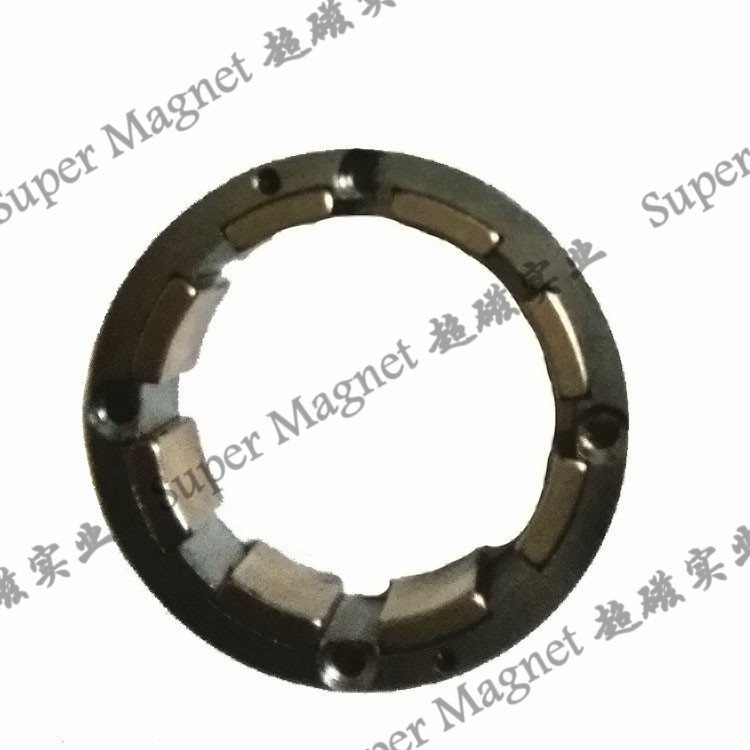 » AN49.2*11.94mm Sintered NdFeB magnetic rotor with 8 segments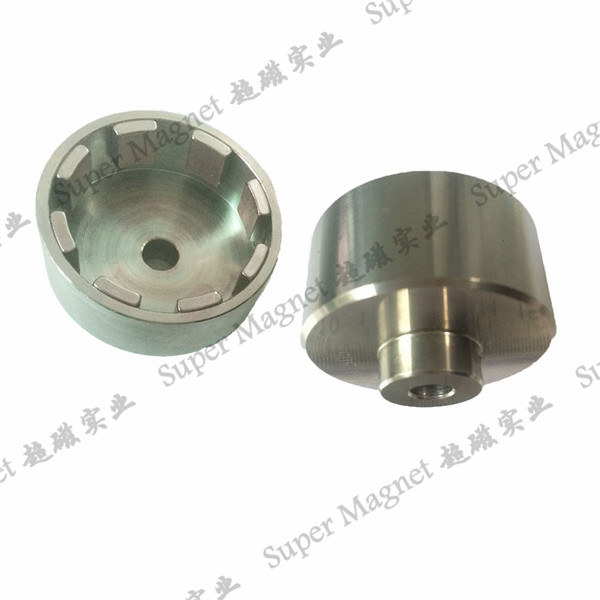 » AN
49*31.5mm Sintered NdFeB magnetic rotor with 8 segments